Unlocking Healthcare With the Power of Advanced Analytics Software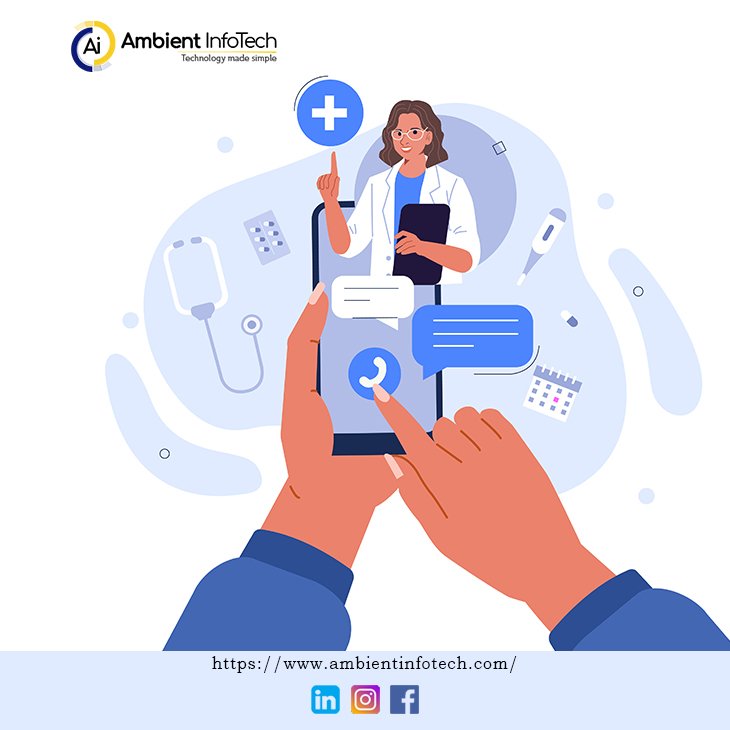 In this day and age, technology is providing us with unprecedented access to vast amounts of data, giving us the resources we need to offer more efficient and effective care to our patients. With the advanced analytics software, we can unlock powerful insights into areas such as population health management, diagnostics, treatment plans, and more.
We're now beginning to see healthcare going from the traditional model of reactive care to one that's proactive and predictive. Advanced analytics software is helping us to take full advantage of this shift, armed with detailed insights into our patients' lives and needs. That way, we can provide better quality care in a much more streamlined manner.
Benefits of Digital Healthcare Software for Practices
Would your healthcare practice benefit from digital healthcare software? The answer is a resounding yes! Digital healthcare software enables practices to manage and store vital patient information, improve efficiency and accuracy through automation, and utilize advanced analytics for data-driven decision-making.
Let's take a closer look at these powerful benefits –
Manage and Store Data: Digital healthcare software makes it easy to organize, store, and access medical records – from patient demographics to insurance information. This means that paper-based forms are no longer necessary, helping reduce storage costs while ensuring confidential information remains secure.
Automation: Streamlining manual processes such as intake forms, appointment scheduling, billing, and charting can cut down on paperwork and free up more time for doctors to focus on patient care. Automation also helps practices become more accurate by ensuring data entry mistakes are minimized.
Advanced Analytics: With advanced analytics tools built into digital healthcare software, collecting meaningful data is easier than ever! Practices can uncover trends in patient medical histories or uncover new opportunities for operational improvements – all within minutes!
These are just some of the many ways by which digital healthcare software can help your practice reduce costs while improving the quality of care you provide your patients.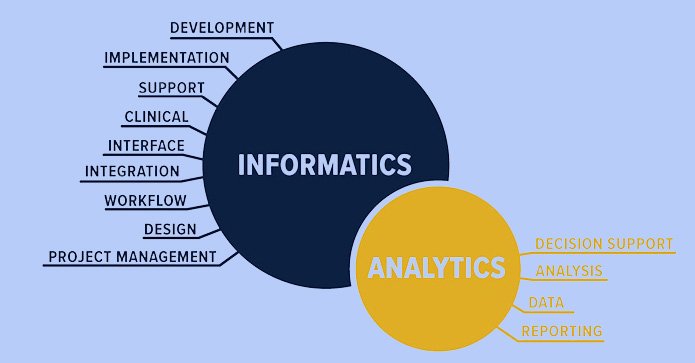 Healthcare Analytics Software for Measuring Performance
Healthcare analytics software is the key to unlocking greater performance in healthcare. By leveraging the power of advanced analytics, healthcare organizations can use data from numerous sources—like patient histories and clinical research—to measure performance and develop strategies for optimizing processes and outcomes.
Moreover, these systems can help identify trends, anticipate needs, and forecast resource requirements to enable better decision-making. With a wealth of data at their disposal, healthcare providers can make informed decisions about how to best allocate resources and reduce costs while improving patient care.
What's more, advanced analytics software allows healthcare organizations to take proactive steps to improve patient care by predicting potential problems and designing preventive solutions. This helps reduce treatment errors while promoting quality care—and ultimately increases patient satisfaction.
In short, healthcare analytics software is critical for enhancing performance in the modern medical landscape—empowering medical professionals to deliver better outcomes and improved experiences for patients.
Electronic Health Records: Improved Access to Information
If you haven't heard, digital healthcare technology and advanced analytics software are rapidly changing the future of healthcare—and Electronic Health Records (EHRs) are a key part of it. With EHRs, you can instantly access detailed patient information from any device and location. And if that wasn't enough, EHRs provide a host of other benefits that can increase the efficiency of your practice or hospital.
Accuracy
Accuracy is paramount in patient care, especially when it comes to medications and dosages. With an EHR system, medical errors become less common since all data is digital and automatically updated – manual entry is no longer necessary!
Improved Workflow
Changes to patient data will be automatically updated across all devices in real-time – eliminating the need to manually update information between departments or providers. Plus, with streamlined workflows and faster documentation processes, providers can have more time with patients.
Increased Accessibility
Advanced analytics software helps to bridge the gap between traditional paper-based systems and digital healthcare technology. By providing secure, real-time access to patient data on any device—the hospital staff, physicians and patients will experience improved communication for their healthcare needs.
Healthcare Practice Management Software for Streamlining Operations
You may not be aware of it, but advanced analytics software has the potential to revolutionize healthcare practices—including practice management! With the right software, you can automate and streamline operations, saving you time and money.
Automating Processes
Analytics software can help you automate mundane tasks. For instance, it can assist with tasks like appointment scheduling and managing electronic health records (EHRs). It also helps generate prompts for things that need to be addressed, like follow-up care or scheduling preventive screenings. All this saves you time and money while ensuring efficiency.
Analyzing Data
Furthermore, by leveraging analytics software, you can gain valuable insights into how your healthcare practice is running—from patient outcomes to medical billing patterns. This allows you to quickly spot any areas of improvement and take action quickly. Plus, this data helps you plan for the future more effectively by highlighting which treatments are working best for different patient groups.
By utilizing healthcare practice management software powered by advanced analytics technology, you can unlock greater opportunities for success – now and in the future!
Analyzing Big Data With Hospital Information System Software
You might not know this, but healthcare technology can now analyze large amounts of data and provide sophisticated insights. Thanks to advanced analytics hospital information system software, it's now easier than ever to get an in-depth analysis of a healthcare facility's performance – all without having to manually review a mountain of documents.
Why is hospital information system software so helpful?
Quicker Access to Data
With advanced analytics, you can quickly dig up even the most hidden nugget of data – whether it be patient records or financial reports. Hospitals no longer have to wait for someone to sift through all the information manually – instead, they can access the exact insight they need in just a few clicks.
Powerful Insights
The best part about this? Hospital information system software provides powerful insights that wouldn't be available with manual analysis. For example, this type of software can analyze complex trends and provide detailed visualizations that help healthcare professionals better understand their data and make more informed decisions.
Automated Reports
And if that wasn't enough – hospital information system software offers automated report generation as well! This means you won't have to waste time on repetitive tasks every day – simply set your reporting parameters and let advanced analytics do the work for you!
Streamlined Medical Billing With Comprehensive Software Solutions
You may not know it, but digital healthcare software can help make your medical billing a whole lot easier. Thanks to comprehensive software solutions, it's now possible to streamline your medical billing process like never before.
Automated Processing
Gone are the days of manually tracking every patient visit and entry—with advanced software, you can now automate that entire process. By utilizing automated processing, all incoming records will be seamlessly cataloged and stored, allowing you to easily access patient records from any device at any time.
Real-Time Insights
These days you don't have to wait for weeks or months to gain insights into how your healthcare practice is performing. With real-time analytics capabilities, you'll be able to monitor key metrics like revenue cycles and patient trends in just a few clicks. This will give you the data you need to make informed decisions that improve efficiency and profitability over time.
Plus, thanks to these powerful analytics software solutions, medical billing is more secure than ever before:
Automated processes enable secure storage of all records
Comprehensive software solutions offer multiple security layers for protection against hacks or malware
Data encryption technologies keep all information stored securely on the cloud
Secure access controls prevent unauthorized individuals from accessing records
By leveraging advanced analytics software solutions to streamline medical billing processes, you can rest easy knowing that both staff and patients will be secure and protected!
Conclusion
Implementing an advanced analytics software solution can be a game-changer for healthcare organizations. It can streamline operations, improve accuracy, and enhance patient care. It can also reduce costs, increase efficiencies, and help healthcare providers deliver a better patient experience. In short, advanced analytics software is the key to unlocking healthcare's potential and revolutionizing the industry. With the right solution, healthcare providers can stay ahead of the curve and ensure the highest quality of care for their patients.
RECENT POST
"Very easy to deal with, job done very well, and in good time. I would definitely hire again. "
Nathan W.
Quality Realty Service
"better than expected, everyone need to work with a freelancer like this i recommend 1000%"
Tanyaluk K
Admissions director
"Great communication and excellent knowledge. I will work again with Ambient Infotech"
"What more can I say, I've have been very pleased with the work supplied. It was tricky in parts but I'm very satisfied with the work and the time it took to complete. I will be looking to hire them again in the future."
"Very skilled magento developer who knows how to tackle problems. Recommend him to anyone!"
Did a great and quick job again! Very good. I will work with them again. Highly recommended!
"Amazing Team. Very Patient and experienced. I would recommend them for all your IT related issues. They finished the project on time and i was outside states and did not release their payment even after the project was done but they waited very paitently and made sure that I was satisfied with the work. Thank You for the amazing work and I will definitely hire you for all the work in the future."
Gurpreet
Executive Director
"Working with Ambient is smooth and uncomplicated! Strong recommendation! "
"I can t find the right words to describe this Team. They are amazing! Always on time and enormous knowledge. If they bid on your job, accept without hesitation. "