Magento is a leading open source eCommerce platform used by more than 240,000 businesses globally. Initially released back in 2008 and got took over by eBay in 2011 it has grown with leaps and bounds.
Following are few of the many reasons why there is a growing demand of Magento:
1. Security: Yes! Magento is known for it's security. In eCommerce trust is everything. Security is must. Magento Enterprise edition has Secure Payment Bridge which provides PCI Data Security Standard (PCI PA-DSS).
2. Scalability: A platform is no good if it can't scale. Scalability & Robustness are it's prime characteristics.
3. Robust Framework: Magento is considered to be the most robust open source framework suited for eCommerce business. It's architecture is designed to have several thousand products, users and sustain heavy traffic. It can handle product base, database & traffic hits in millions.
4. Feature Rich: Magento comes with builtin standard features like up-sell, marketing modules, product bundles, stock management etc, which are required in any eCommerce store. At the same time it provides features which supports Multi-lingual, Multi- currency as well as Multi-stores (oh yes! We know you love this).
5. Search Engine Friendly: Every online business needs complete onsite as well as offsite SEO optimization. Magento is very search engine friendly in terms of managing SEO friendly URLs, Meta Description, generating dynamic sitemaps and so on. SEO optimization with Magento becomes very handy specially when the website is having huge among of products.
6. Ease of Third Party Integration: eCommerce platforms needs integration with several third parties like Payment gateways, Merchant APIs, Logistic & Shipping APIs and so on. Magento provides seamless collaboration with various third party providers so your business can have leverage and implementation is simplified.
7. Huge Community Support: Magento being a widely used open source it has lots of community support in terms of the businesses using Magento as well as development community bring out new themes and plugins for the same. It has a very fast growing versatile community.
Testimonials
Some Words from Our Happy Clients
We are happy when our customers are too.
Read More Testimonials
"Great job. On time and on budget. Great comunication. A+++ Would hire again, for sure."
Renee Rainey
Quality Realty Service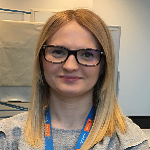 "Yes. I like that has patient and understanding. and did all the request i have done to him. He's done more than what he asked to do. He's a good guy to work with. I can't wait to work with him again."
Sabina Bieszczad
Admissions director
"I truly couldn't be happier with the work received from Hitesh! He delivered quicker than I expected, his communication is impeccable - a pleasure to work with! Highly recommended!"
Yamit Viitaoja
CEO & Founder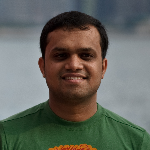 "Good communication, very fast response time."
Navin Honnavor
Airframe mechanic
"Excellent freelancer - delivered within budget, on time and as per project. BEFORE - I discussed with several freelancers beforehand, but Ambient Infotech stood out because he made sure he fully understood my requirements"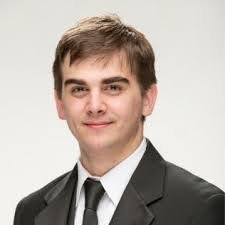 "Ambient InfoTech's Expert are really expert in implement my website in real as per my Idea "
Saurabh Singh
IT department
"Excellent work done and knowledge of Magento. Must try."
BlueAqua
Executive Director
"Ambient Infotech made a complicated magento 2 plugin for me, that's why he needed more time that initially expected, we both didn't really know how complicated the feature would turn out in the end. He tried to find different solutions to the problem and provided them to be, after discussing he implemented it exactly as I wished - perfect! It was very nice working with him because he wasn't just programming, he was also thinking about the problem and trying to find the best solution to it. Would hire again!"