Magento, the open source PHP based e-commerce platform, paves path for itself with help of robust features and extreme flexibility to business owners in managing several aspects of content, appearance and functionalities of their e-commerce stores. Completely scalable and backed by an extensive support network, Magento offers companies the ultimate eCommerce solution.
Benefits Of Using Magento
Easy to install and add additional layouts and plug-ins
Open source technology that offers flexible, scalable eCommerce solutions
Effective and cost sensitive program
SEO friendly functionality
Opportunity to run multiple stores as you need from one Admin Panel.
No limits on number of product or purchases
Allows for various discounts and promotions during check-out
Provides more than 50 payment gateways
Simple one-page and guest checkout are also available.
Control every facet of your store, from merchandising to promotions
App management
Multi-devices compatibility
Customization
Low cost
What makes Magento different from other platforms?
It is an open source platform.
Magento is considered as one of the most popular e-commerce platform in the world.
It has simple and easy-to-use features.
Presence of effective tools like cross-sells and upsells that pursue users to buy more products.
It also helps in creating search engine friendly URLS.
This platform is 'Scalable, secure, and SEO friendly.
Due to its Mobile Friendly Configuration
It updates the website automatically which usually not available on other eCommerce platforms.
Its flexible rules for pricing attracts great audience.
There is a great option of customizable themes which allows you customize your store in any way; as you want.
It is one of the oldest software therefore there is plenty of information available for both developers and users.
Why Choose Magento over WordPress
One needs to understand that WordPress allows e-commerce with help of plugins.
This is one of the biggest glitch everyone faces, especially those who are well versed with WordPress blogging.
They are baffled with the concept of setting up an e-commerce site based on a platform that is purely a blogging area whether to go with it or not?
Why not choose a dedicated e-commerce platform for e-commerce solutions that can be customized.
Why Choose Magento over Shopify
Magento offers hundreds of templates and extensions whereas Shopify offers limited templates.
Magento is a prominent Open Source platform and Shopify is comparatively a smaller platform that needs its own language to work on.
Magento offers extensive reporting and customization tools which Shopify does not have.
Shopify may be a good choice for those who looking out for rich and dependable e-commerce websites whereas Shopify would be a choice for those with smaller businesses and are looking out for an e-commerce website in a limited time frame.
Rough Cost Estimation
If you are thinking of making a eCommerce Store , it will put approx US $8k–10k weight on your pocket to build raw online eCommerce store. If you need more custom features then you need to shell out some more funds but you should be able to get third-party extension at very reasonable rates.
We are happy to help if you have any questions related to eCommerce store.
Testimonials
Some Words from Our Happy Clients
We are happy when our customers are too.
Read More Testimonials
"Great job. On time and on budget. Great comunication. A+++ Would hire again, for sure."
Renee Rainey
Quality Realty Service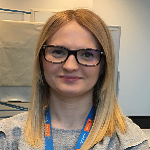 "Yes. I like that has patient and understanding. and did all the request i have done to him. He's done more than what he asked to do. He's a good guy to work with. I can't wait to work with him again."
Sabina Bieszczad
Admissions director
"I truly couldn't be happier with the work received from Hitesh! He delivered quicker than I expected, his communication is impeccable - a pleasure to work with! Highly recommended!"
Yamit Viitaoja
CEO & Founder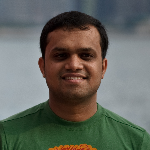 "Good communication, very fast response time."
Navin Honnavor
Airframe mechanic
"Excellent freelancer - delivered within budget, on time and as per project. BEFORE - I discussed with several freelancers beforehand, but Ambient Infotech stood out because he made sure he fully understood my requirements"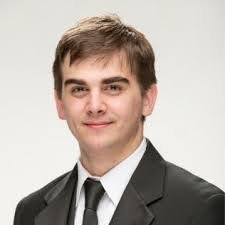 "Ambient InfoTech's Expert are really expert in implement my website in real as per my Idea "
Saurabh Singh
IT department
"Excellent work done and knowledge of Magento. Must try."
BlueAqua
Executive Director
"Ambient Infotech made a complicated magento 2 plugin for me, that's why he needed more time that initially expected, we both didn't really know how complicated the feature would turn out in the end. He tried to find different solutions to the problem and provided them to be, after discussing he implemented it exactly as I wished - perfect! It was very nice working with him because he wasn't just programming, he was also thinking about the problem and trying to find the best solution to it. Would hire again!"