When it comes to design website for your e-commerce company, there is huge number of web development companies that can develop an interactive website for your business. But, they are not as good as Ambient Infotech. Do you know why this is so?
Ambient Infotech is a growing IT company which has expert team of developers and designers. Our developers and designers are all certified and have around 8 years of experience in the their respective skill field. They understand each and every aspect of client requirement , website designing and development, and do their work as well as suggest best solution .
Our service in fields are :
Graphic design
Logo design
Banner design
Pixel perfect Web design
Web development
CMS Module development
Customization of Theme , Plugin , Extension & API .
Template Integration Skinning
Theme Development and Customization
Responsive Store Development
PSD to website Conversion
Modules Development and Customization
Third Party Extension Integration
Website Maintenance
Performance Optimization
Version Up-gradation
ERP/CRM/POS Integration
Any E-commerce to CMS Migration
So, if you are looking for the best companies in India for IT service provider agency you should undoubtedly seek assistance with Ambient InfoTech
Testimonials
Some Words from Our Happy Clients
We are happy when our customers are too.
Read More Testimonials
"Great job. On time and on budget. Great comunication. A+++ Would hire again, for sure."
Renee Rainey
Quality Realty Service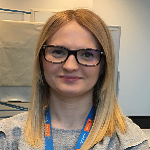 "Yes. I like that has patient and understanding. and did all the request i have done to him. He's done more than what he asked to do. He's a good guy to work with. I can't wait to work with him again."
Sabina Bieszczad
Admissions director
"I truly couldn't be happier with the work received from Hitesh! He delivered quicker than I expected, his communication is impeccable - a pleasure to work with! Highly recommended!"
Yamit Viitaoja
CEO & Founder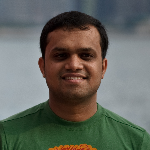 "Good communication, very fast response time."
Navin Honnavor
Airframe mechanic
"Excellent freelancer - delivered within budget, on time and as per project. BEFORE - I discussed with several freelancers beforehand, but Ambient Infotech stood out because he made sure he fully understood my requirements"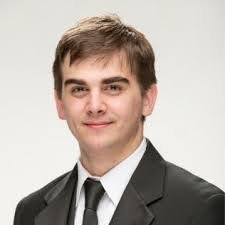 "Ambient InfoTech's Expert are really expert in implement my website in real as per my Idea "
Saurabh Singh
IT department
"Excellent work done and knowledge of Magento. Must try."
BlueAqua
Executive Director
"Ambient Infotech made a complicated magento 2 plugin for me, that's why he needed more time that initially expected, we both didn't really know how complicated the feature would turn out in the end. He tried to find different solutions to the problem and provided them to be, after discussing he implemented it exactly as I wished - perfect! It was very nice working with him because he wasn't just programming, he was also thinking about the problem and trying to find the best solution to it. Would hire again!"