Ambient Infotech Ranks Among Top 10 IT Managed Services Companies on SuberbCompanies.com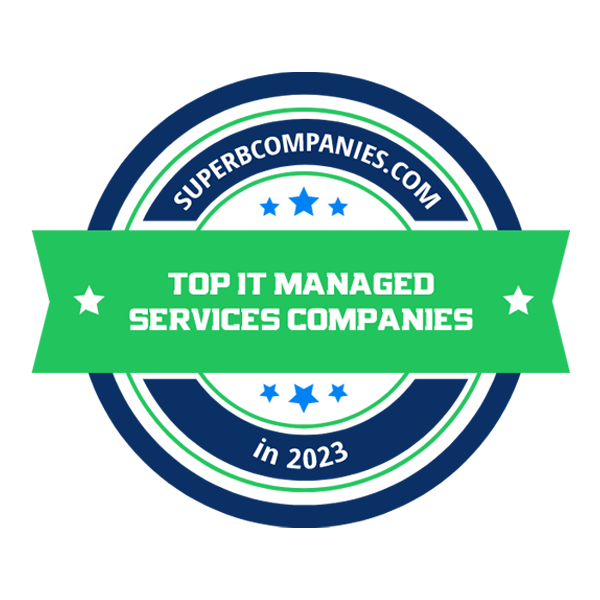 In today's rapidly evolving digital landscape, businesses are increasingly turning to IT managed services to streamline their operations, enhance cybersecurity, and boost productivity. Among the numerous companies that provide these critical services, Ambient Infotech has recently emerged as a shining star, earning a well-deserved spot in the Top 10 IT Managed Services Companies category on SuberbCompanies.com. Let's explore what makes Ambient Infotech a standout choice for organizations in need of top-tier IT solutions.
Who is Ambient Infotech?
Ambient Infotech is a company dedicated to providing comprehensive IT managed services that cater to the specific needs of their clients. Based on the Rajasthan,Jaipur the epicenter of technological innovation, Ambient Infotech benefits from its proximity to leading tech companies and a highly skilled talent pool. Established with the vision to make IT support accessible, efficient, and tailored to every business, the company has swiftly made its mark in the IT industry.
Why Ambient Infotech Stands Out
Tailored Solutions: Ambient Infotech understands that one size doesn't fit all when it comes to IT services. They work closely with their clients to provide customized solutions that align with the unique requirements and goals of each organization.
Proactive Support: The team at Ambient Infotech doesn't wait for issues to arise; they take a proactive approach to prevent problems before they disrupt business operations. This ensures minimal downtime and optimized efficiency.
Cybersecurity Expertise: In an age where data breaches and cyber threats are a constant concern, Ambient Infotech boasts cutting-edge cybersecurity measures. Their team of experts is well-versed in identifying and mitigating potential risks, protecting your valuable data.
Scalability: Whether you're a small startup or a large enterprise, Ambient Infotech can scale their services to match your growth. They have the flexibility to adapt to your changing needs, ensuring continuity as your business evolves.
Cost-Effective: Achieving superior IT services doesn't have to break the bank. Ambient Infotech offers cost-effective solutions that deliver outstanding value for your investment.
Excellent Customer Service: Exceptional customer service is a hallmark of Ambient Infotech. Their team is readily available to address concerns, provide support, and offer guidance whenever clients need it.
Recognitions and Accolades
Ambient Infotech's inclusion in SuberbCompanies.com's list of Top 10 IT Managed Services Companies is just one of the many accolades they've earned. The company's commitment to excellence and its ability to consistently deliver top-tier IT services have garnered the attention of both clients and industry experts.
Final Thoughts
In a world where technology is at the heart of business success, having a reliable and innovative IT partner is crucial. Ambient Infotech has proven itself as a leading player in the IT-managed services sector. Their dedication to personalized solutions, robust cybersecurity, and cost-effectiveness make them a clear choice for businesses looking to thrive in the digital age. With their recent recognition on SuberbCompanies.com, Ambient Infotech is poised to continue making a positive impact on the IT landscape, setting the standard for excellence in managed services.
When you choose Ambient Infotech, you're partnering with a company that is committed to your success, and that's what truly sets them apart.
RECENT POST
"Very easy to deal with, job done very well, and in good time. I would definitely hire again. "
Nathan W.
Quality Realty Service
"better than expected, everyone need to work with a freelancer like this i recommend 1000%"
Tanyaluk K
Admissions director
"Great communication and excellent knowledge. I will work again with Ambient Infotech"
"What more can I say, I've have been very pleased with the work supplied. It was tricky in parts but I'm very satisfied with the work and the time it took to complete. I will be looking to hire them again in the future."
"Very skilled magento developer who knows how to tackle problems. Recommend him to anyone!"
Did a great and quick job again! Very good. I will work with them again. Highly recommended!
"Amazing Team. Very Patient and experienced. I would recommend them for all your IT related issues. They finished the project on time and i was outside states and did not release their payment even after the project was done but they waited very paitently and made sure that I was satisfied with the work. Thank You for the amazing work and I will definitely hire you for all the work in the future."
Gurpreet
Executive Director
"Working with Ambient is smooth and uncomplicated! Strong recommendation! "
"I can t find the right words to describe this Team. They are amazing! Always on time and enormous knowledge. If they bid on your job, accept without hesitation. "