Design is volatile. Constantly evolving, Logo incorporates new trends and styles. This is equally true for apparel, graphic design, and other industries.
let's talk about new trend for logo design famous in 2017 .
Minimalism
It is about removing unnecessary details and leaving only the essentials. From several year Now It is popularity in 2017. With simple forms, minimal colors and effects, and a smart focus. minimalism allows to create a unique logo and use it across various backgrounds and platforms.
Letter stacking
Designers use letter stacking to place a large message on a logo in a concise manner. The text can be stacked horizontally or vertically and paired with various graphic elements. Such logos draw customers' attention and lead them to focus on the text .
Text logos
In 2016, designer used various fonts paired with minimalist effects, including text stylization, increased/decreased kerning, and a combination of styles even handwritten ones .
Lettering
It is the best choice for certain categories of companies. Hotels, cafes, and restaurants choose lettering to communicate sophistication and professionalism. It's safe to say that this sure-fire typographic approach will maintain its popularity in 2017.
Flat design
Just like minimalist style, flat design features clean, fine aesthetics without unnecessary refinements. Flat design communicates clarity and comfort.
Gradients
Simplicity is what defines gradients today. Gradients were once all about bright colors and bold combinations that added depth and volume. Today, designer achieve this goal by using muted hues and material design colors.
Line art
It is one uses a solid, usually dark-colored line to draw images. It's a great way to bring together text and an image.
Testimonials
Some Words from Our Happy Clients
We are happy when our customers are too.
Read More Testimonials
"Great job. On time and on budget. Great comunication. A+++ Would hire again, for sure."
Renee Rainey
Quality Realty Service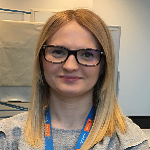 "Yes. I like that has patient and understanding. and did all the request i have done to him. He's done more than what he asked to do. He's a good guy to work with. I can't wait to work with him again."
Sabina Bieszczad
Admissions director
"I truly couldn't be happier with the work received from Hitesh! He delivered quicker than I expected, his communication is impeccable - a pleasure to work with! Highly recommended!"
Yamit Viitaoja
CEO & Founder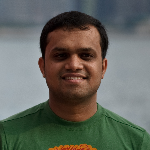 "Good communication, very fast response time."
Navin Honnavor
Airframe mechanic
"Excellent freelancer - delivered within budget, on time and as per project. BEFORE - I discussed with several freelancers beforehand, but Ambient Infotech stood out because he made sure he fully understood my requirements"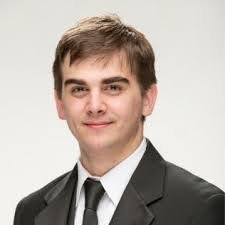 "Ambient InfoTech's Expert are really expert in implement my website in real as per my Idea "
Saurabh Singh
IT department
"Excellent work done and knowledge of Magento. Must try."
BlueAqua
Executive Director
"Ambient Infotech made a complicated magento 2 plugin for me, that's why he needed more time that initially expected, we both didn't really know how complicated the feature would turn out in the end. He tried to find different solutions to the problem and provided them to be, after discussing he implemented it exactly as I wished - perfect! It was very nice working with him because he wasn't just programming, he was also thinking about the problem and trying to find the best solution to it. Would hire again!"